Nothing beats the convenience of living near central business districts like Makati. As more families and professionals are making the move to cities, more developments are also being constructed to meet the growing demand. However, one of the challenges is choosing the right condo suited to one's needs and preferences. We understand the struggle you are experiencing in choosing among all the options available. Here are a few things to consider that will help you find the ideal condo for lease in Makati so you can live near your office and primary establishments for convenience.
Choose a property managed by trusted developers with a good track record in customer management.
It is crucial to consider who built your property of choice, as well as their property management team. Categorize your options by ranking developers based on who has a solid reputation and quality project portfolio. Find more information by researching how they interact with their unit owners. Be mindful of the safety, security, and maintenance systems of your chosen property. Choose one with 24/7 security and dedicated customer service that can address your needs anytime. Investing in a property built and managed by a trusted developer with a proven track record of excellent customer management and leasing experience will save you from a lot of inconveniences.
Rockwell Land, one of the premium developers of the country, has units for people looking for a condo for lease in Makati. Known for developing Rockwell Center, Proscenium, and other premium residential properties within and beyond Metro Manila, Rockwell Land has a solid track record and reputation as a developer.
Choose a property adjacent to commercial establishments for convenience.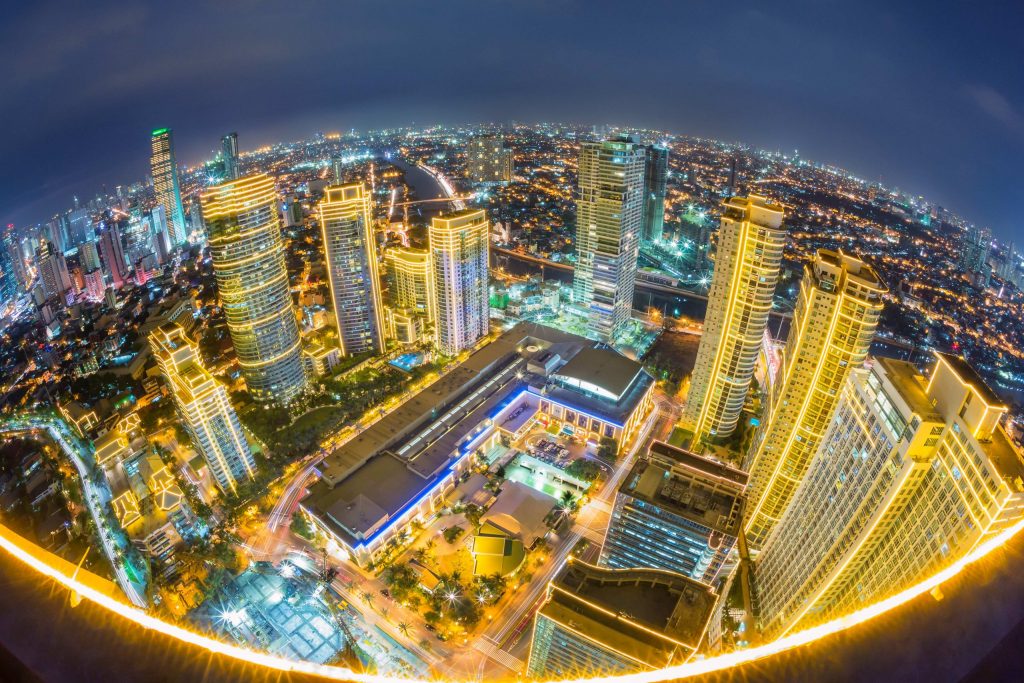 Choose a property where all you need is conveniently located nearby.  Consider properties near banks, malls, fitness centers, recreational areas, restaurants, supermarkets, schools,      and offices. Optimum accessibility to these key establishments will save you precious time usually spent on travel.
Rockwell Center in Makati fulfills the needs of a growing community of residents, tenants, and office-goers because everything is within reach here. You can relax and unwind at Rockwell Club, which is a lifestyle center equipped with amenities catering to fitness, recreation, and leisure. You could also take a stroll in Power Plant Mall and have a look at the latest designer brands.      
Find a community of like-minded individuals who value quality and exclusivity.
Reside where smart urban dwellers stay and get to meet people that will expand your network. The exclusive Rockwell community, which includes businessmen, corporate executives, families, and students enjoy premium living spaces with world-class condominium amenities. If you are on the lookout for a haven where you can meet like-minded individuals who value quality and exclusivity, make sure to consider the neighborhood you will be moving into before settling down. Rockwell is at the forefront of developing not just properties, but communities that share their passion and allow them to thrive and grow.
Choosing to be within the Rockwell area won't just bring you near your Makati workplace, it gives you a lifestyle that supports your desire for a unique and premium experience, allowing you to strike a fine balance between work and play.      
Choose a developer with a diverse range of condominium unit options.
Your needs vary depending on your lifestyle. Moving out alone versus moving out with your entire family will all have separate sets of living considerations. Hence, it is important to know the available size options for leased condo units. Ranging in size from 98 to 224square meter units, these units are big enough to cater  to growing families. For professionals, expats, and entrepreneurs, you can rent studio units and 1 bedroom units  ranging from 31 to 71square meters.
Rockwell's units give you enough breathing space you need with their variety of unit options to choose from.
Pick a property with properly maintained amenities and leisure facilities.
Once you have chosen a reputable developer, time to check the existing facilities of the property. How are these amenities being maintained? One of the utmost considerations for you is to maximize condo-living through recreation. Rockwell properties have spacious indoor parks, swimming pools, gyms, cafes, and spas.
Aside from these, be mindful and choose a property with excellent building maintenance, uninterrupted power and water utilities, and a well maintained landscape. At the end of the day, you want these aspects excellently handled by your developer.

Settle in a pet-friendly neighborhood.
If you want to live with your pet, it is also important to note the specific guidelines and restrictions your chosen developer has in caring for them. More often than not, pet-friendly neighborhoods like most Rockwell communities have more relaxed conditions pertaining to your furry little friends. So choose pet-friendly neighborhoods over those with tighter policies if you want to take care of your pets in the best way possible.      
Choose a development that offers reliable end–to-end service.
End-to-end service means excellently taking care of clients from inquiry, purchase, up until the after-sales phase. If you choose to lease a unit in Rockwell, there's no need to worry because Rockwell's Leasing Team will help you find the perfect condo suited to your needs.
Through Rockwell Leasing's website, clients can choose among a roster of developments. From the diverse range of condominium units in each Rockwell property, exclusive indoor and outdoor amenities designed to promote an active lifestyle, to the excellent customer service provided by our team of professional home specialists; Rockwell can help clients make the right choice. Finding and acquiring quality Rockwell properties is now easier.
Rockwell has a dedicated in-house leasing team helping clients find their dream homes. From the moment of inquiry to all the details that follow, Rockwell's customer service team will be assisting you for a hassle-free experience. Each residence has its own specialized team that provides attentive service and a worry-free process. Now, finding a condo for rent in Makati is more manageable.
Other than these, Rockwell staff has been ever-vigilant in the light of the COVID-19 crisis. Rockwell Properties are constantly disinfected and maintained, while the equipment is sanitized. Precautionary measures have been taken by its property management officers to help flatten the curve and keep its own customers safe indoors.
Visit https://www.leaseatrockwell.com/ and explore your options. Let us help you find the home you deserve.