By:  Amy R. Remo
Businesses are now facing their biggest, most unprecedented challenge yet with the COVID-19 pandemic, which has become a critical litmus test of their capabilities, financial muscle, and more notably, their adaptability.
Fortunately, some companies were able to respond adeptly and quickly, rolling out innovative measures and lining up new protocols to comply with the new health and safety standards, be it for offices, malls and retail centers, restaurants or other establishments and institutions. So while many people remain wary, hesitant and even fearful as treatment for COVID-19 has yet to be developed, these companies who had promptly sprung into action offered a certain hope and assurance for employees, tenants and even guests that all is well within their premises.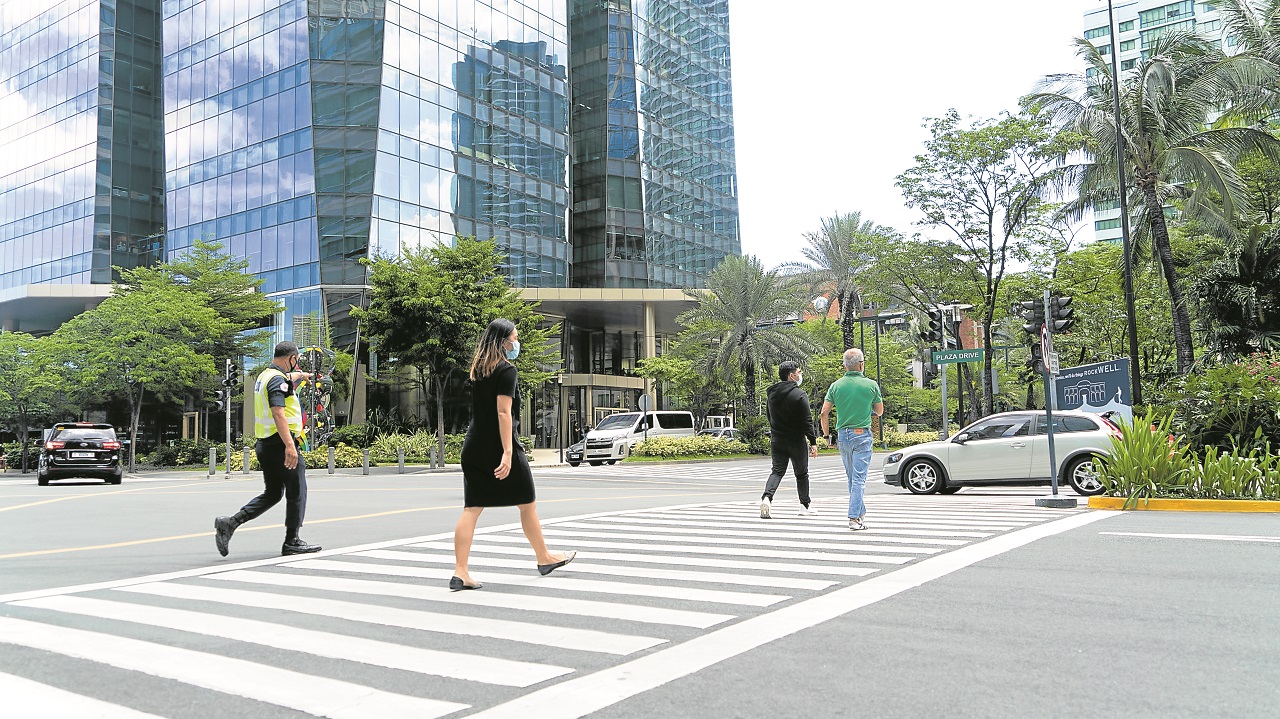 Finding urgent solutions
Upscale property developer Rockwell Land was among those who had been quick on its feet, having rolled out new programs since the beginning of the pandemic early this year. Because it had communities to protect and service, the company has since been on its toes to find urgent solutions for every concern it had to face especially as lives were on the line.
"Similar to the rest of the world, the effects on our properties and most especially our retail establishments were felt quickly. While it is difficult because you'll never know when and where you'll get hit with the next case, business operations had to change in an instant to survive and adapt," said Tracey Castillo, AVP for residential and retail development of Rockwell Land.
"Since Day 1, we reviewed every protocol, every routine that we've been used to doing because those had to change immediately. We couldn't open and run amenities the same way anymore, ultimately changing the lifestyle and daily habits of our residents. Retail, being a public space, needs to be run with eagle eyes as close contact is bound to happen and so stricter measures have to be checked all the time. The constant challenge is to adapt and react while policies are evolving and more information about the virus is shared," Castillo explained.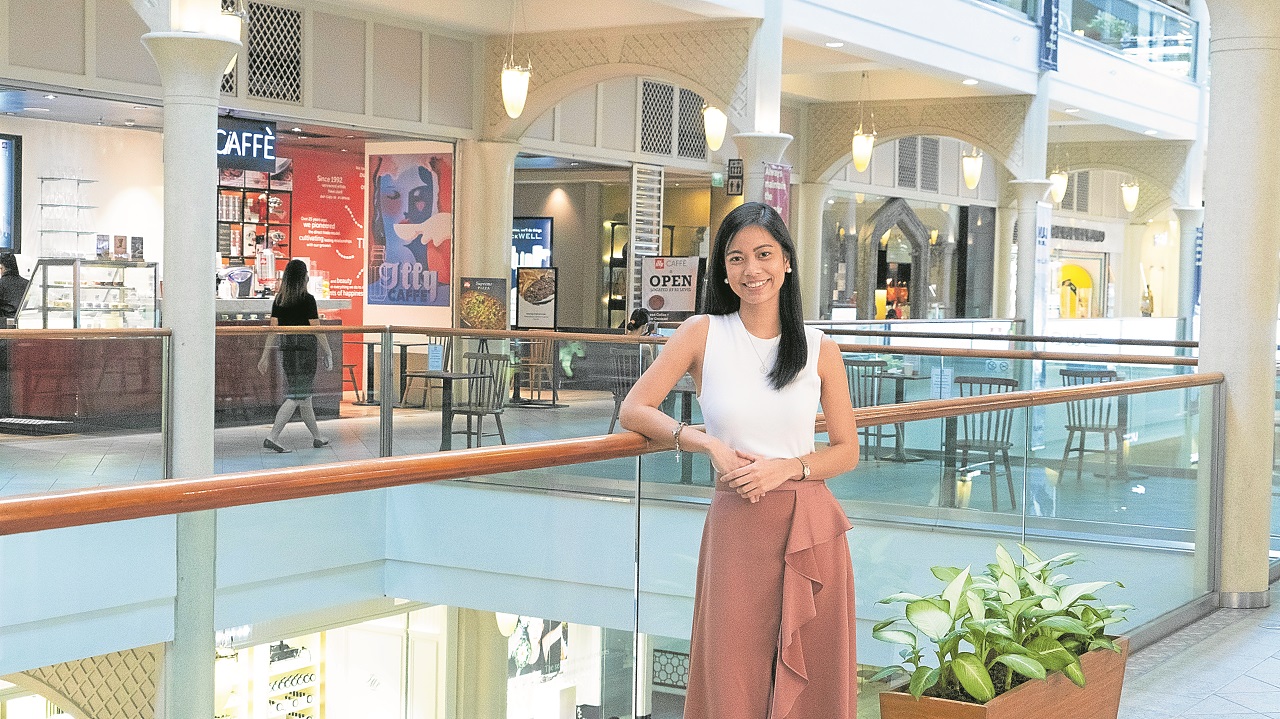 Castillo said Rockwell Land's commitment to the community has not changed despite the uncertainties of the pandemic.
Safe, secure community
According to Castillo, all their efforts were part of their commitment to keep their promise of providing the community a safe and secure environment.
"I believe what the team does to keep the community protected is a major factor as we currently work to accelerate business recovery and regain momentum," Castillo added.
Among the measures taken by Rockwell Land include placing contactless digital thermoscanners and mask detectors at entrances of the residential towers and mall. It also limited the number of people inside high-risk areas like elevators and bathrooms, and installed equipment that can constantly disinfect the areas. Periodic rapid testing was also conducted among the staff. These same safety protocols were rolled out in all of Rockwell's other properties and retail areas, even in its provincial developments in Batangas, Bacolod, Laguna and Cebu. Beyond this, Rockwell Land also made sure to remain transparent with the community.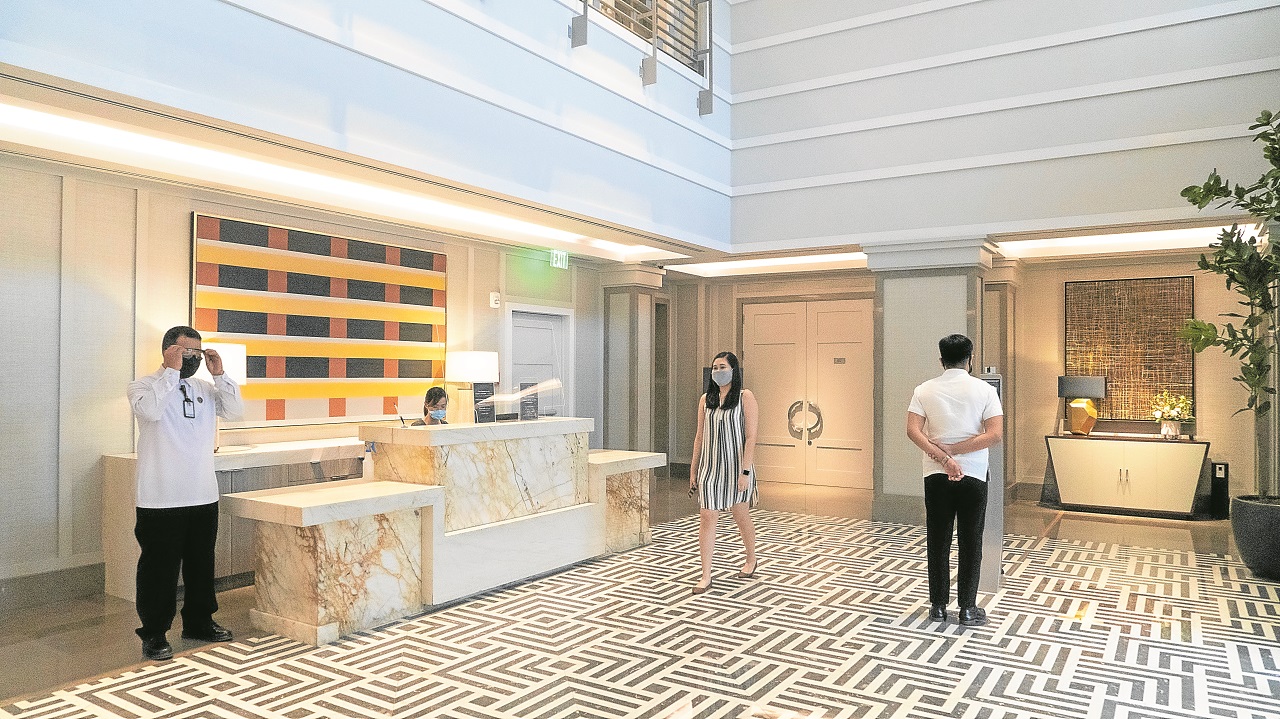 New health and safety protocols are implemented in Rockwell land residences.
New retail experience
All these learnings also helped Rockwell Land prepare for the re-opening of the Power Plant Mall in Makati last May.
"Since we re-opened, we studied the retail experience of our shoppers to address their safety needs," Castillo disclosed.ADVERTISEMENT
At the Power Plant Mall, customers must also observe proper social distancing at all times, while tenant staff and service providers are equipped with protective gears. Rockwell also has contactless parking payment, online restaurant reservation, and mobile wallet.
To avoid overwhelming customers with all the new safety protocols, Rockwell created campaigns to inform customers of its "new normal" shopping experience, including those about safe shopping tips, quick drive in and out programs, new dining in protocols, safety policies, and maximized digital avenues such as social media sites and Viber communities.
"While we have been operating the mall differently, our mission of providing memorable experiences has remained. This translated to a level of service everyone had to do to keep the community protected. We have also committed to utmost transparency by sharing with the community positive cases, because we believe knowing this information is one of the best ways we can keep our shoppers safe. The Rockwell brand has always been about all these," she explained.
"Our commitment to the community has not changed despite the uncertainties of the pandemic. In fact, our commitment of providing them beyond ordinary communities, including a safe and secure lifestyle, is what has driven and inspired us to power through the crisis in the past months. Even when we are over the hill already, this commitment will remain," Castillo concluded.
Read more: https://business.inquirer.net/302326/safe-secure-lifestyle-awaits-in-beyond-ordinary-communities#ixzz6S3YvvwC8
Follow us: @inquirerdotnet on Twitter | inquirerdotnet on Facebook