Rockwell Land Corp. president Nestor "Tong" Padilla" walks into a meeting room at their office in 8 Rockwell and says with a chuckle, "It's the holidays, are we still going to work?"
"You're so hard to pin down for an interview, so yes!" I tell him. I had been trying to set up an interview with him since this section was launched in March. In fact, when Rockwell opened its Aruga Resort and Residences showroom in Mactan in October, you couldn't get even just five minutes with him either.
Rockwell Land is expanding its footprint all over the country including in the Visayas, Laguna, and north of Metro Manila at a still undisclosed location. In Cebu they have the five-hectare Aruga Residences and Resort in Mactan and the 3.2-hectare 32 Sanson in Lahug; in Bacolod they have the 11-hectare Nara Residences; and in Laguna the 63-hectare Rockwell South at Carmelray — all at varying stages of development.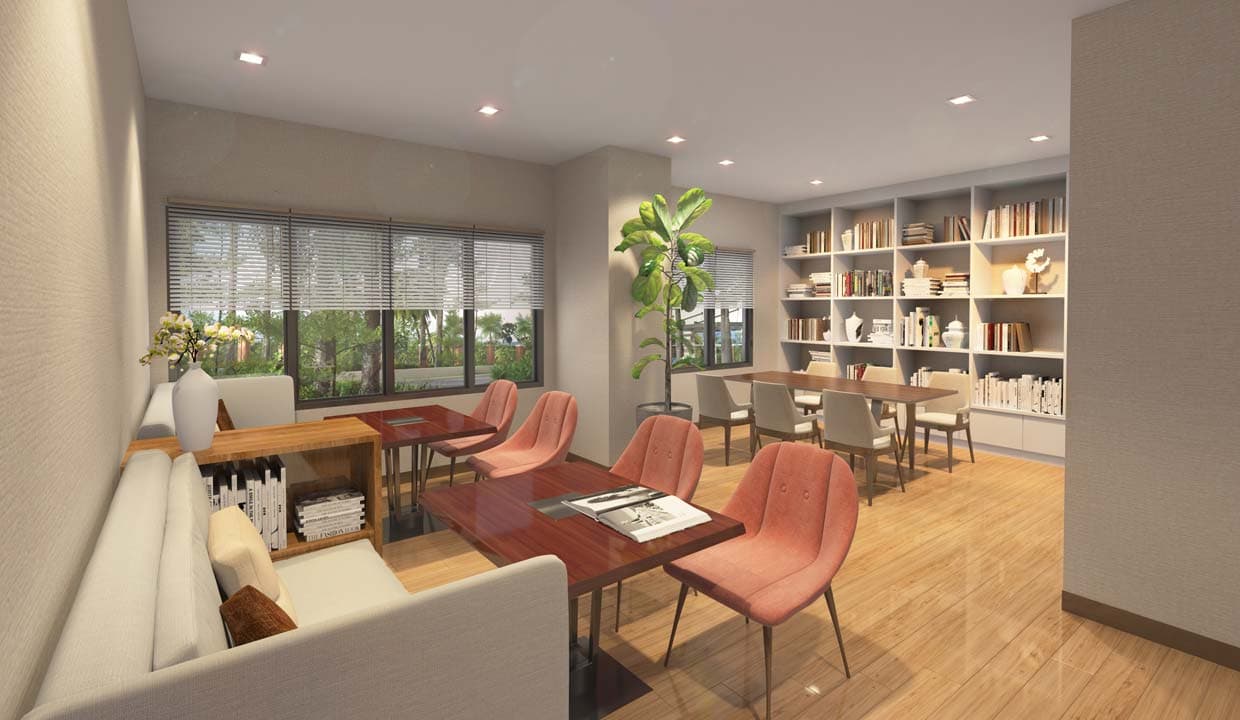 "Nara Residences in Bacolod will be a nice residential enclave like what we're doing in Sanson (Cebu). The condos are eight to 10 stories with a little community retail around, which we could not do in Sanson because the property's inside, but in Bacolod we have access to the main road and a wide frontage."
Tong has been with Rockwell since day one. He didn't inherit his seat from previous presidents — he made it. He shaped this company's culture and identity, he designed its success and continues to be architect of what they call the "Rockwell standard."
Tong was handpicked by the Lopez brothers — Geny, Oscar and Manolo — in the 1990s when the Lopez Group of Companies decided to transform an unused thermal power plant into a residential and office community just off EDSA, around the corner of Bel-Air and Makati Ave.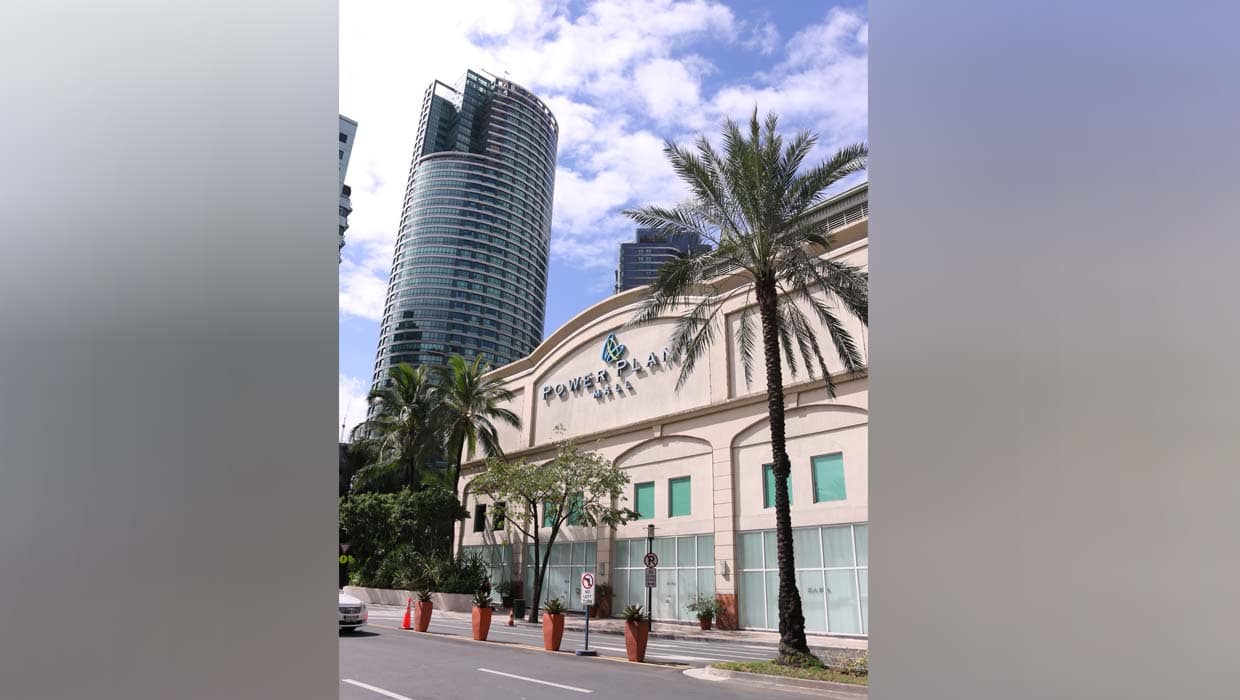 He didn't know the family personally and his relationship with them started with a meeting arranged by a headhunter. Tong was then working with the Lippo Group in Indonesia.
The headhunter told him, "The Lopezes are developing something, are you interested?" Tong said, "I'd pay for my own (ticket) just to meet them. So I flew here and met with Manolo, Oskie and Geny. I told them I came for two things. First because I really wanted to meet the three of them, and second to please send their people to Indonesia to learn from the mistakes we made. So Manolo and some of his people went to visit Jakarta."
Not long after, Tong took a two-week break "and for some reason Geny found out I was around. I had to make a decision — do I want to come home?"
His 13-year expat work began in Kuching, Malaysia for Ayala Investment under the Ayala International flag during the time of Enrique Zobel. The company had a deposit-taking license from Bank Negara Malaysia but they were told to operate in the provincial areas first. "Kuching is like a smaller version of Bacolod, and it's so rich because it's a timber and oil town. At that time, they said that if Hong Kong had the largest per capita of Rolls Royces, Kuching was number two. Whether it was figurative or not, it showed how a huge amount of money was so concentrated."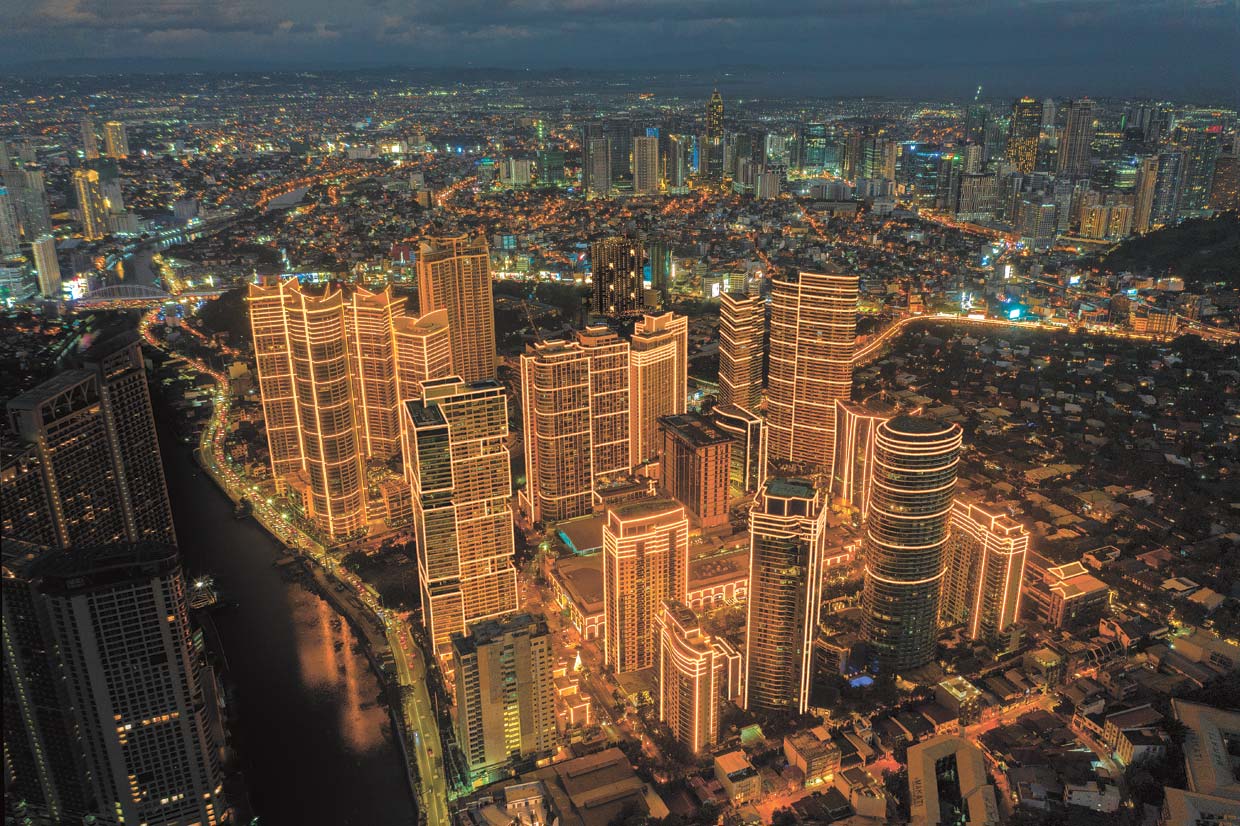 He moved to Jakarta, Indonesia still with Ayala International, for a joint-venture leasing company. Then the financial crisis happened.
"In short, we were all supposed to go home. I said, not today. I joined Lippo Bank."
At Lippo, one of their clients, a textile company, had borrowed a lot of money not to expand his business, but to buy land. When the economy tanked, the client found himself with so much land and a debt that he couldn't pay.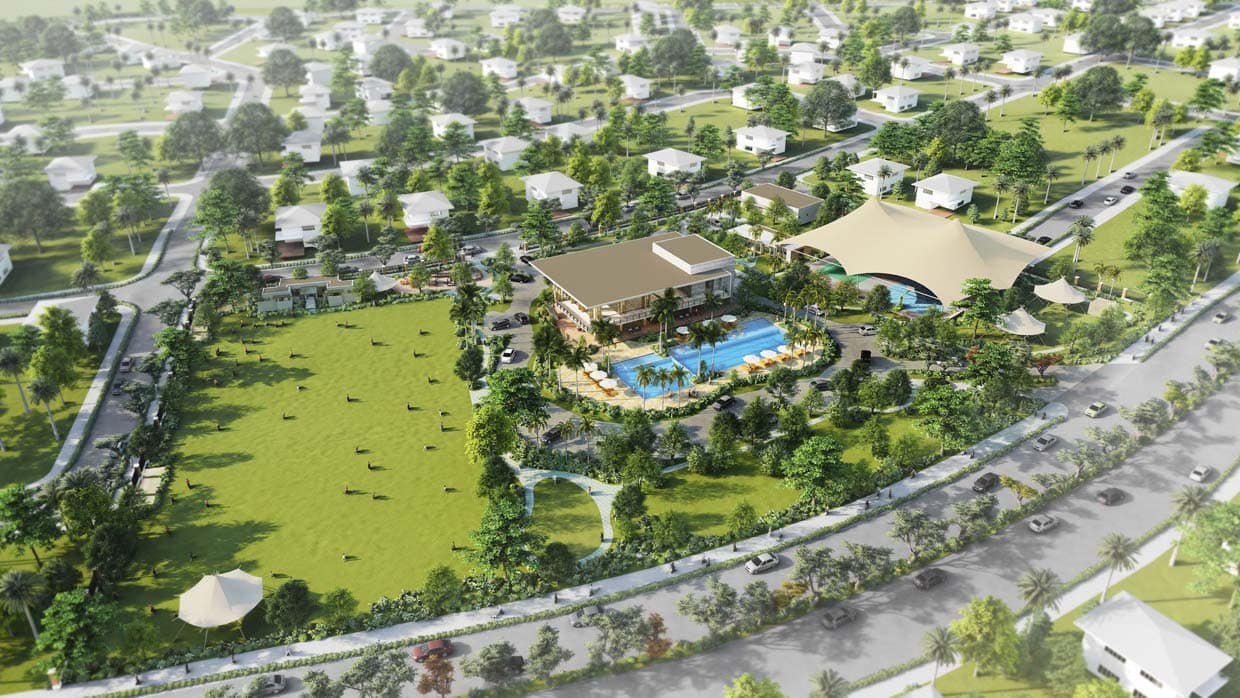 "So we had to restructure and he had to decide — did he want to stick with his textile business or a new business which was real estate? We had to unload the land but in a crisis there are no buyers. For almost nine months, we kept on looking who could take these thousands of hectares."
One day, one of the principals suggested that the bank should take it on and so Tong talked to the big boss with the pitch, "All big groups have real estate. So the bank became a partner and my job was done."
But not really. After months of development, the original client wanted Tong back in the project. "Frankly, I was interested because since I was a kid I've wanted to build roads and bridges. I wanted to be an engineer but I went to Ateneo and took up business management. So that dream job suddenly fell on my lap."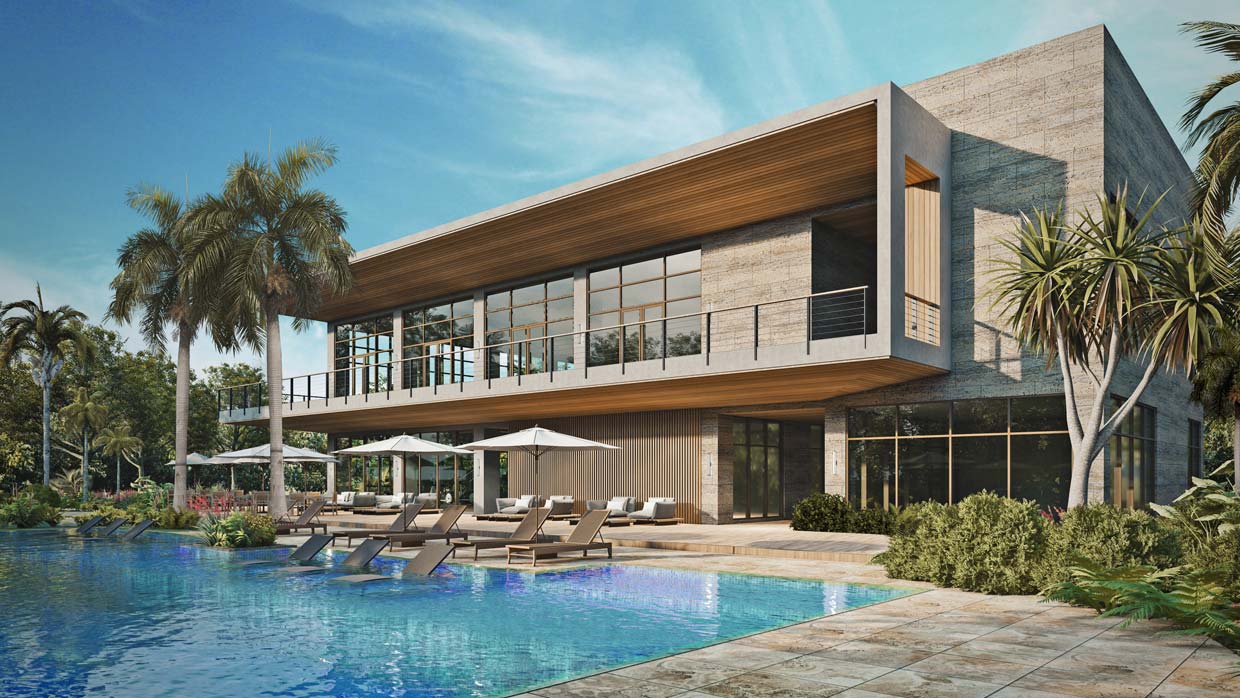 And that's how Tong built the 500-hectare Lippo Village township just outside Jakarta. He modeled it after Alabang since it was also located in the suburbs, 30 minutes from capital.
But now he had to decide. The Lopezes were diversifying into real estate and they wanted him. Tong knew that it was time to come home.
Rockwell Land started with Tong Padilla as president and seven other people. Today, Rockwell employs over a thousand and of the original eight employees, Tong says, two others remain. "Adel is head of our property management and Benito is head of our taxes."
Tong is probably the most chill executive I've ever met. He's always relaxed at interviews it's like having a chat with an old friend. "First of all, the secret is you've got to have a nice wife. You'll be miserable otherwise. Whether it's a happy family or a weekend or breakfast, it's all part of it. You avoid negative vibe. There are situations when you can't, and I always tell my people, 'Life is unfair, but life is good.'"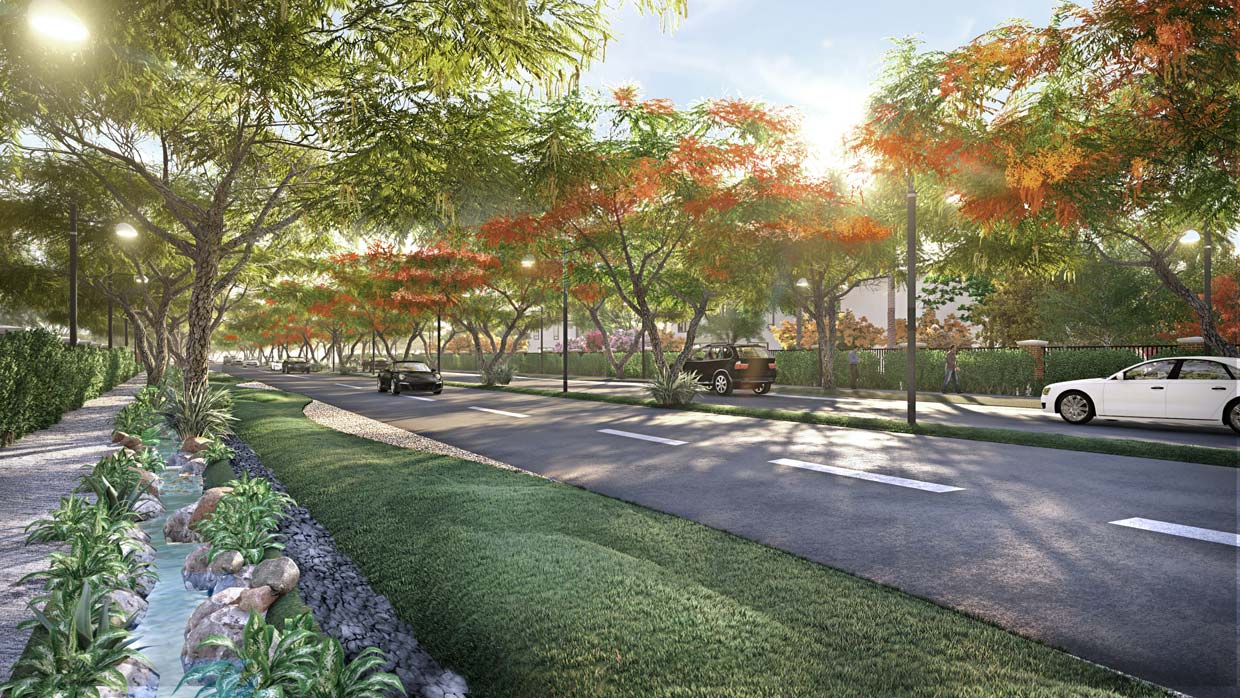 Excerpts:
PROPERTY REPORT: What do you think is the role of luxury developers like Rockwell Land in nation building?
We need to go back to how we did Rockwell. We felt we had to establish a new norm, a new standard. There is no bigger compliment than when others raise their standards because of you. Everybody's benefiting. The consumer benefits from an improved level of standard, whether it's the bricks and mortar or the service. Like in Bacolod, what we'll do there is to uplift the whole neighborhood and people's pride in the place, like when people see the lights of Rockwell every Christmas, there's that pride as they drive around or see the lights upon landing in Manila. You transform things and the community experiences it, takes pride in it. To us, it's not just about luxury condos but about lifting the whole industry.
Developers are required by law to build mass housing. How do you feel about this?
Fantastic. We're able to build socialized housing and give it the Rockwell touch. We put in landscaping, and our philosophy is, why not give the same attention to socialized housing as we do luxury projects? The roads are nicely done, there's community building.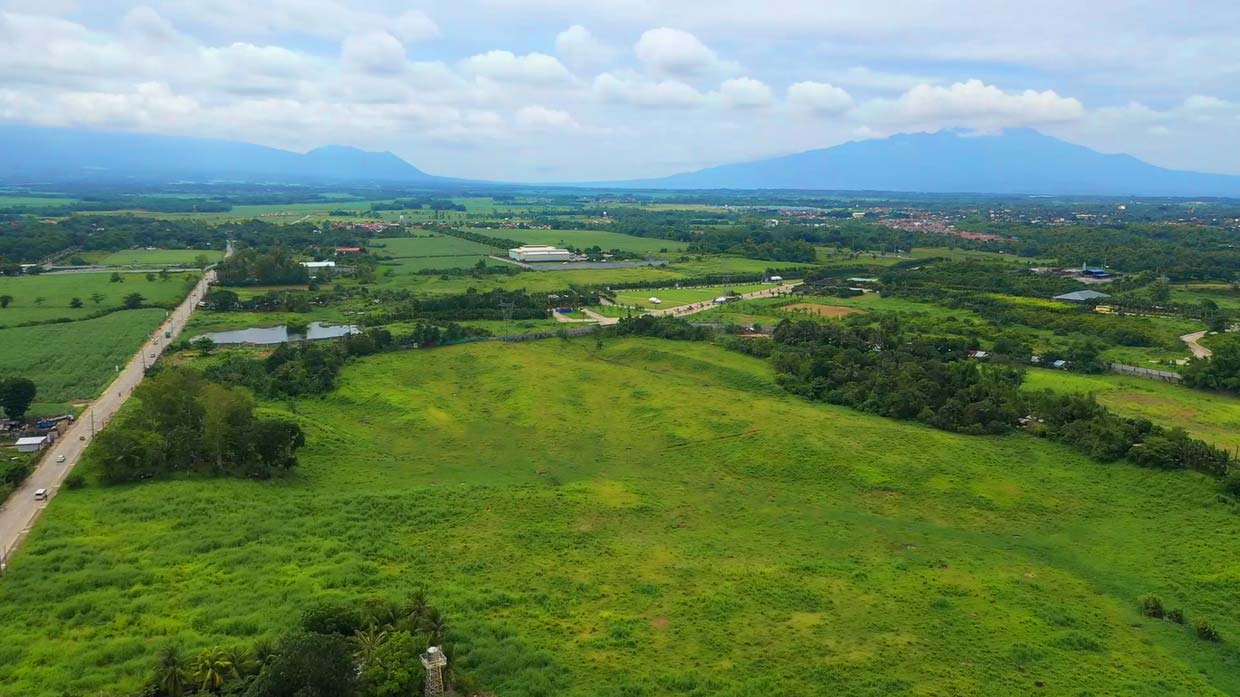 Where did you build yours?
We started in Sto. Tomas, Batangas with five hectares and now we're about 12. What's nice is that our guards and people's drivers in Rockwell Makati buy there. And they are proud that they're buying a house built by Rockwell.
How do you think the Chinese influx is affecting real estate in the Philippines?
It's saved a lot of industries like some retailers who were struggling and all of a sudden it's better because of the increased consumer spending. A lot of condos that were vacant were suddenly being rented.
They're renting homes in the south for six times the previous amounts, like what used to be P50,000 a month are now P300,000. What about the locals?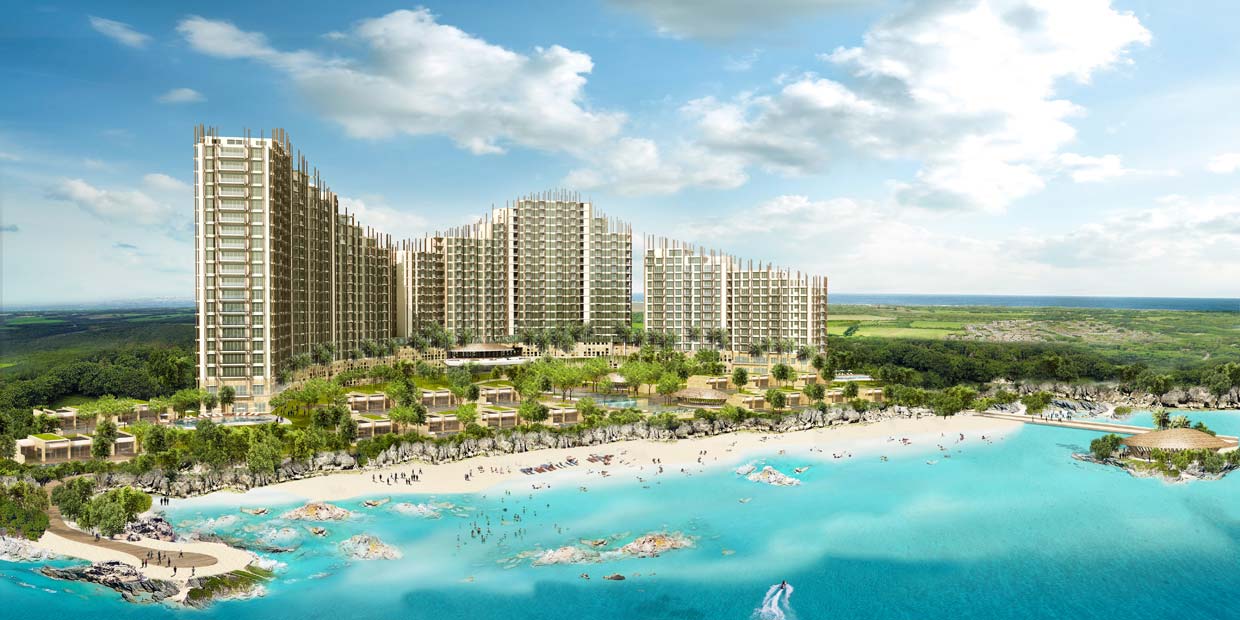 It will have price pressure for sure. And you obviously don't want the locals to be out-priced, which is what's happening in Silicon Valley in San Francisco. The locals are up in arms because of the Silicon Valley kids who buy everything, local prices have become so high that the non-Silicon Valley guys cannot afford their own town. I think there is no one answer to that. Would you stay local or would you rather be progressive? It's tough.
Has the original vision for Rockwell — yours and the Lopezes — evolved over the years?
It hasn't changed. I think from the very beginning, when I met with the late Geny Lopez, his direction was simply to make it world class. So anything that we do has to be at a particular level of excellence whether it's the product or the Christmas décor in the mall. Literally and figuratively, it has to be the best you can afford. You can't be world-class and go broke either.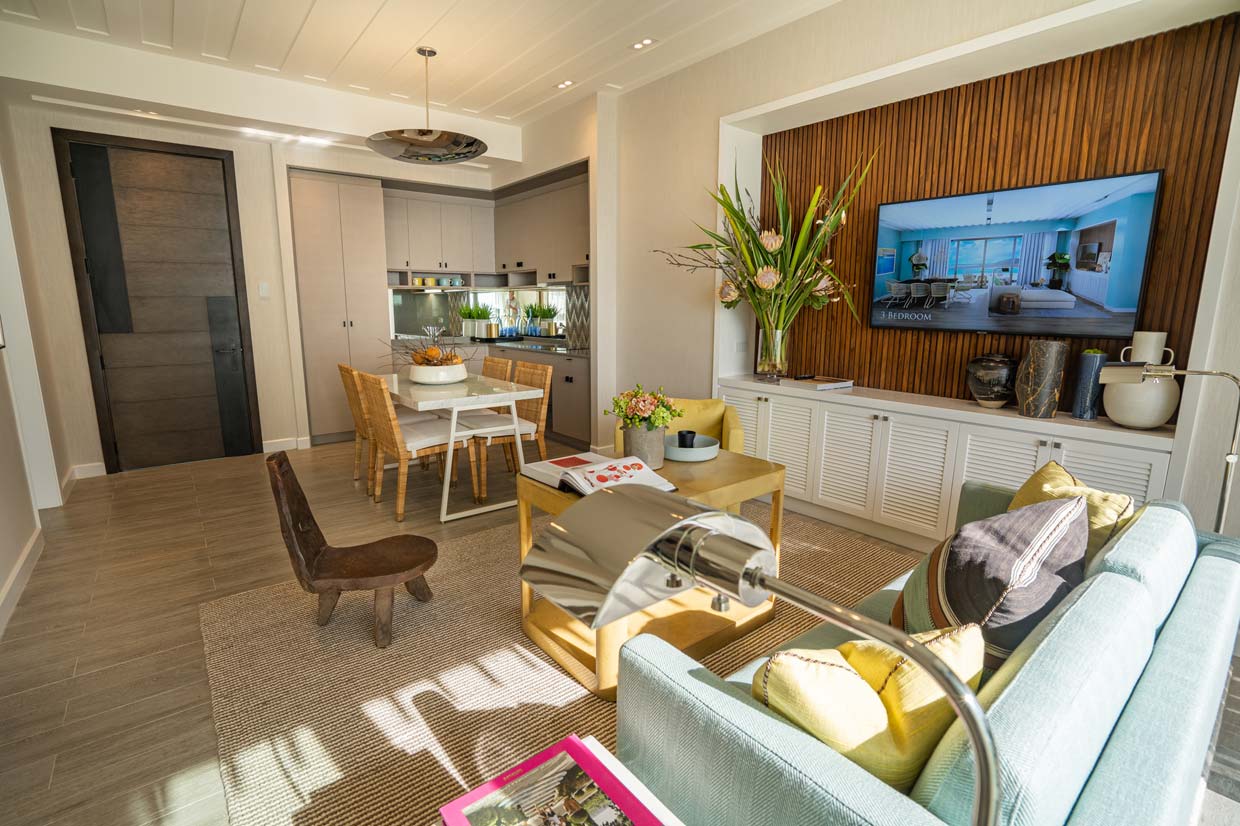 How is Aruga Resort and Residences doing since you launched the showroom?
Personally, I think it's our most exciting project because it's a resort. There's so much romance there. We're creating a lifestyle that we all hope we could do at the minimum every weekend. That, I think, is everyone's dream — that you have a place that is so accessible on weekends. How I wish it were here! Can you imagine if Roxas Boulverad was such a beautiful place? I think we wouldn't even be wearing ties in Metro Manila, we would be so relaxed.
I remember reading a column by Fr. Reuter reminiscing about swimming in Manila Bay as a boy.
Those were the early days. I think there's something about a property beside the water that just makes it a different experience. I had a chat with Gabby (Lopez) earlier and I was telling him we couldn't be luckier with Aruga. We budgeted bringing in sand from elsewhere but what we have there is good quality sand.
Is the beach in Aruga — almost 300 meters long — manmade?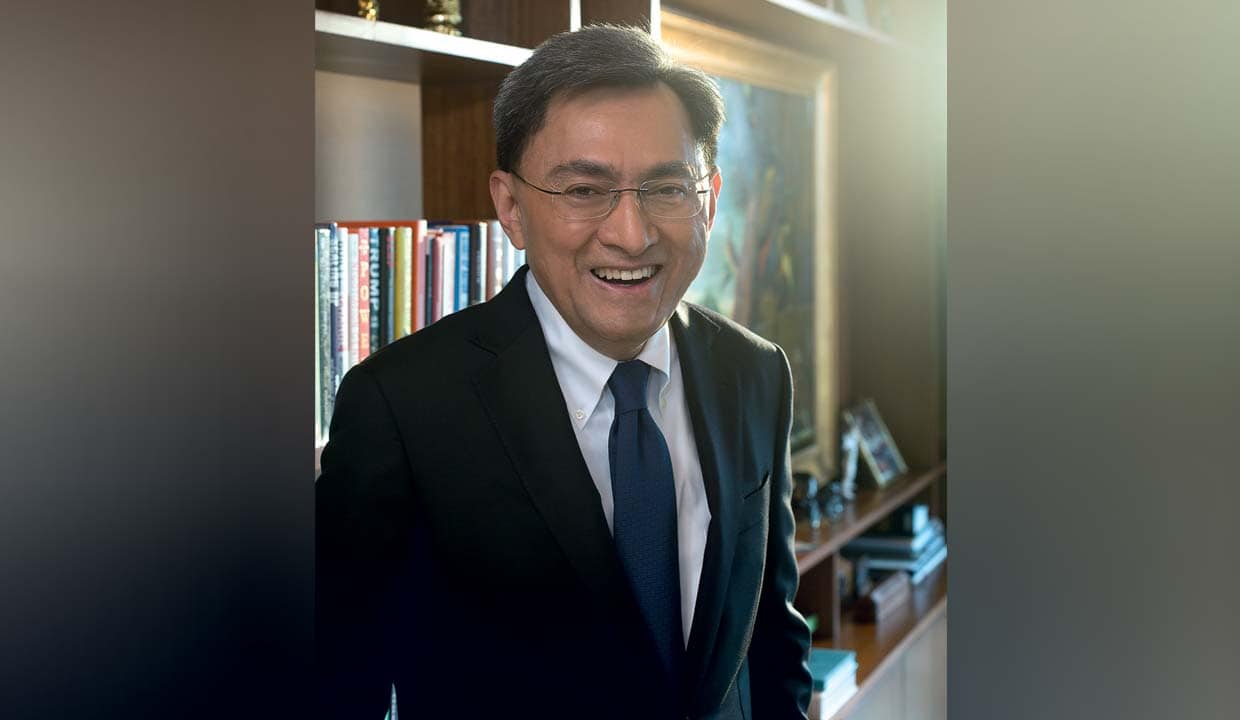 There's a cliff above the beach and we raised the level of sand against the high tide because over time water washes it away, so it's manmade in that sense but it's natural because it's not like we created it. Nature is such a wonder in how it moves things around.
I was looking at the map and saw that you have both Cebu's Hilutungan Channel and Mactan Strait.
Our beach is not the one facing Cebu City but the other side, which is the same side of Shangri-La Mactan and Movenpick. When I go to the site, I stay in nearby Dusit Thani which has beautiful views of Cebu City. Now I'm thinking our units facing the same way are a great buy as well because they're cheaper than ones facing the beach.
What are the other current projects of Rockwell?
We've announced Bacolod and I'm hoping we'll be able to do something in Iloilo. Every time I report to the board and say we have a project in Cebu, they (the Lopezes, who are from Iloilo) say, "Why Cebu, why not Iloilo?" I'd say, "We'll get there." And then we went to Bacolod. "Ha? Not Iloilo?" I have no more excuse (laughs).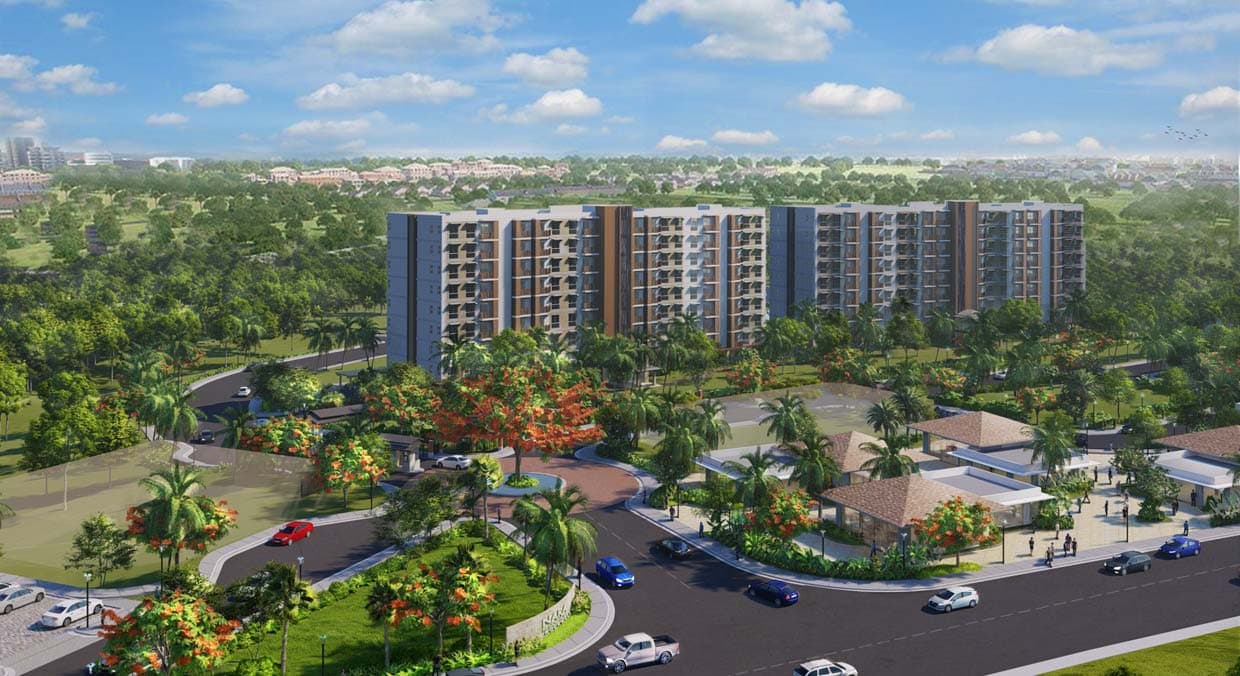 I guess because of the sugar problems all these years, Bacolod has lagged behind but I think its potential is under-appreciated. We didn't realize until we started planning the project that of all our provincial clients, the most number of buyers in Rockwell Makati are from Bacolod.
That's why our ad says, "Rockwell and Bacolod are meant to be." There's an emotional connect. During the boom times of Negros, they were the big spenders. I think that underlying appreciation of the good life is there fundamentally. That just shows you that they are the type of people that appreciate the finer things in life, right?
These days, lifestyle is everything. It's more than just the conveniences, it's experiential. I had one hour for lunch the other day so I had the choice of ordering in the office or going home. I went home and I was back here at quarter to one. Where do you get that lifestyle? (Tong lives in Rockwell with his wife Nancy).
You can just walk to work…
Well, I still drive because I love my cars.
Do you collect vintage cars?
No, I don't collect old cars, I just buy new ones. I love the smell of new leather. My dreams have always been all about cars. When I was a small kid growing up in Negros, every time we would go to Bacolod, the department store always had this raffle and I would dream of winning that small Toyota Corolla. Once when I was in high school, I went to the garage — because my father was working for Victoria's Milling — and the president of Victoria's was Manoling Locsin, who was one of the first who bought a Range Rover. I was able to smell the new car and fell in love with it.
I've always wondered why the competition is between Bacolod (Negros Occidental) and Iloilo (Panay island), and not Bacolod and Dumaguete (Negros Oriental).
The families in Iloilo and Bacolod are all intertwined. Some Iloilo people bought land in Bacolod and vice versa. Just like there are Lopezes in Iloilo and there are some in Negros.
What about the Padillas?
This Padilla is from Nueva Ecija but I was born and raised in Negros because my father was working there. Talagang probinsiyano.
What joint ventures have you done or are in the pipeline?
We partnered with the Yulos for Rockwell South at Carmelray. The one in the north will be a joint venture also and we have some ongoing discussions that I can't announce yet.
Some landowners don't want to simply sell their property, they want their legacy to continue rather than disappear after they sell. You have to respect that land has an emotional attachment to people. I think joint ventures are a great way to unlock the values of the property and develop it.
What was and is your relationship with the Lopezes?
If there's anybody that'll make you feel embarrassed about yourself it was their sister, the late Presy Lopez-Psinakis because she would ask for an appointment! I told her, you do not need to get an appointment with me. And the reason she would ask to meet me was: "Can you help me get a sticker in Bel-Air?" Or "My sons are coming in from San Francisco, do you have space?" Very humble.
What brings you joy?
Cars, obviously. My wife Nancy brings me joy. And my apo now. When they're with me, it's so nice to wake up to his knocking on my door or come home from work and he's there.
What books would we find on your bedside table?
I don't read books. People keep sending me books. I read magazines, short articles. I like reading newspapers and circling a paragraph or keyword that jumps up at me. A story like a new trend in housekeeping in hotels is exciting to me.
How do you de-stress?
Go with the flow. If you think I'm chill, my wife Nancy is even more. We're both introverts and she's more introverted than me, but she has friends everywhere. She's fun to be with. Her sense of humor is fantastic. She's a big reason I am who I am.
How did you meet?
In Bacolod. My first job was with Ayala Investment, I was initially a money market trader.
Do you ever miss the banking life?
It will always be in me. That's the beauty of it, I have both the banker and the developer in me. It's a perfect combination.
How would you describe the culture that you've built here in Rockwell?
We're very passionate. If there's anything that would best describe us, it's that in whatever we do, that passion comes out. It's always about excellence and youthful aggressiveness. Politics is not in the environment here. We're very relationship-driven with our people, our contractors, but that can't happen if you're not like that on the inside.
It gets harder obviously when you become more than a thousand people. I greet everybody on their birthdays and that's a chance for me to get to know them. There are more newbies than oldies here. And it's my job to make the newbies understand what we're all about.
Source: https://propertyreport.ph/tong-padilla-the-architect-of-rockwell-lands-success/