Nowadays, there are more considerations when one looks for a home. Among them is its capacity to stand the test of time, both in use and in how it is maintained. A location that is also convenient to access is also of utmost importance.
A purveyor of thriving lifestyles, Rockwell Land makes its mark with a new high-end development in neighboring New Manila and Greenhills. 8 Benitez Suites is home to two low-density buildings that provide more than enough room for countless stories to thrive within each of its six-storeys. It offers utmost privacy with only three to six units per floor. Apart from having generously-sized fine living spaces, the development is also sustainably-made and pays heed to environmentally-friendly practices.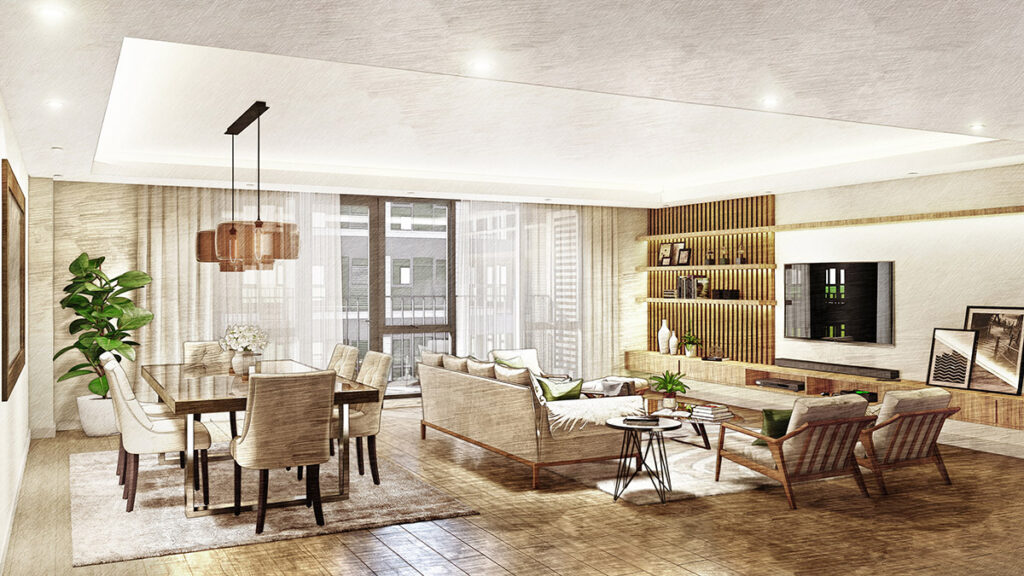 Building 1 offers 2-Bedroom Suites that are at 92 to 137 square meters and 3-Bedroom Suites at 141 to 156 square meters. Building 2 likewise presents Prime units, with 2-Bedrooms sized at 156 to 160 square meters and larger 3-Bedrooms at 225 to 233 square meters. Spacious and naturally-ventilated hallways lit by LED lights lead one to their homes. Upon entry, one will find that each unit features large, floor-to-ceiling windows in its living and dining areas that let sunlight naturally shine through one's home. Units at the ground level will then have green spaces of their own, with private gardens.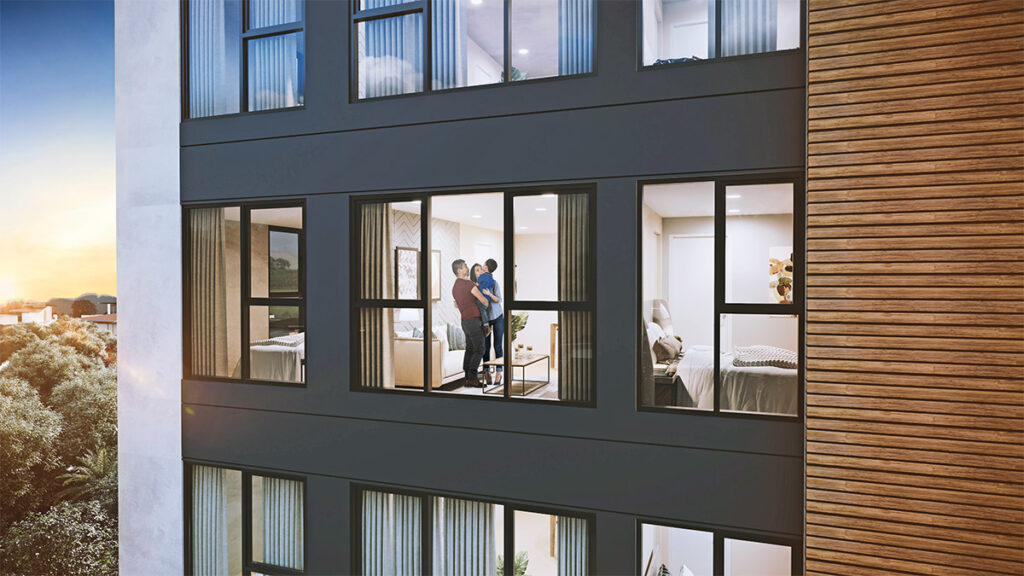 Nestled between the two residential buildings is a dedicated amenity area, with open spaces encompassing 40% of the property. A 20-meter lap pool, children's pool, play area, and fitness gym allow individuals and families to spend time together or pursue wellness activities. With ample shade, one may also comfortably lounge by the pool and enjoy the breeze. To maintain the property's lush greenery, rainwater is also harvested to irrigate the landscaped areas.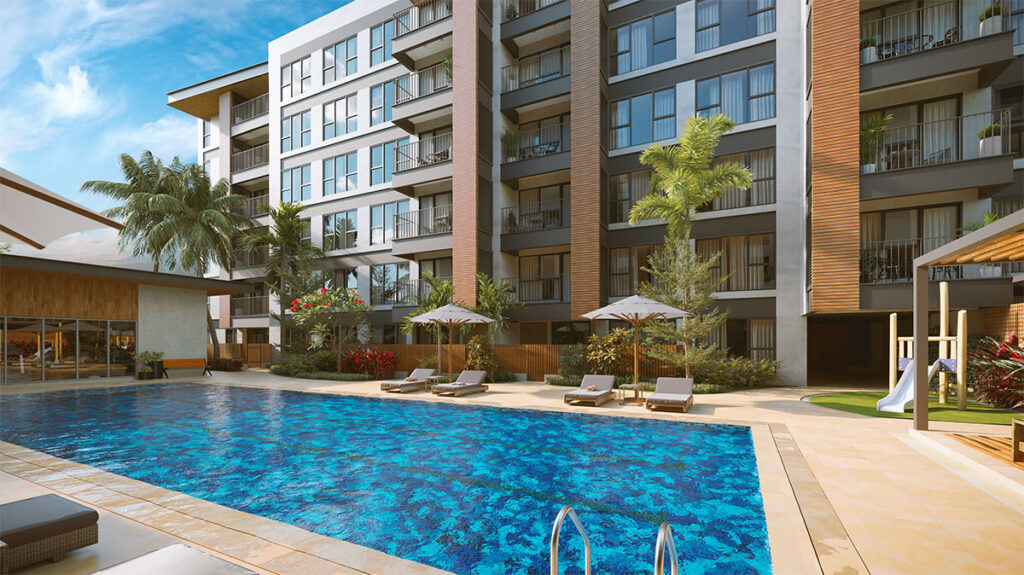 8 Benitez Suites is also equipped with 100 percent back-up power—a standard in Rockwell properties—to ensure no interruptions in spite of emergencies. It also has a 24-hour security system and carbon monoxide monitoring in its basement parking lot. Each floor will have dedicated garbage rooms for proper disposal, and a centralized materials recycling facility.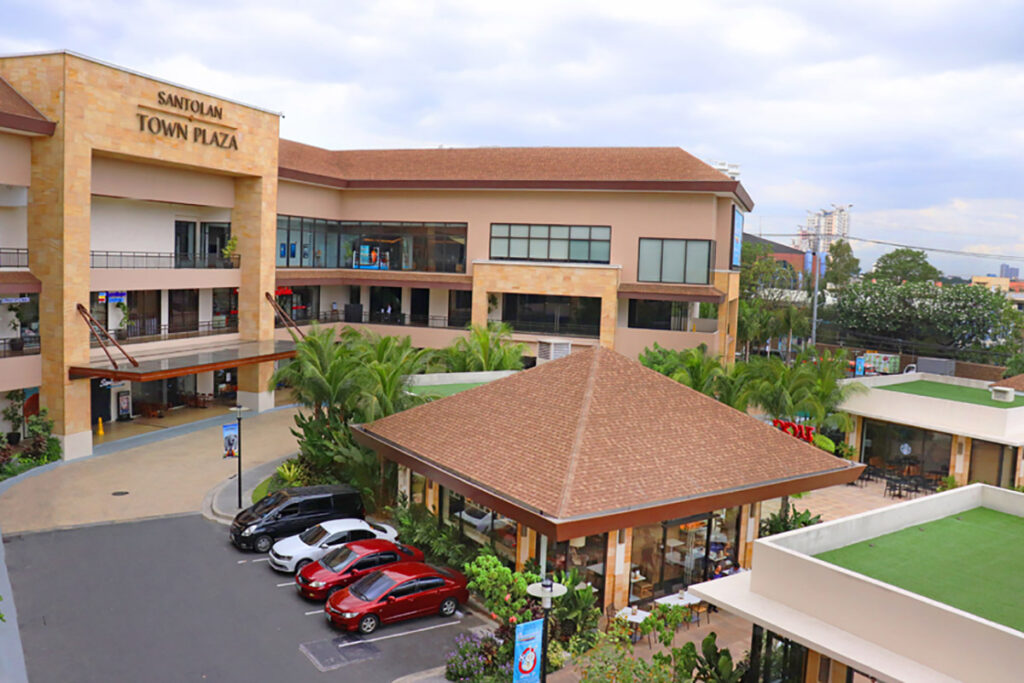 With its strategic location along C. Benitez Street, it is in close proximity to popular commercial hubs and essential establishments like schools, hospitals, offices, and places of worship. It is also easy to access with thoroughfares connecting it to nearby locations in San Juan and Quezon City, a short distance from Santolan Town Plaza, and is a stone's throw away from EDSA to travel to other parts of Metro Manila. All of one's needs are easily within reach.
This residence strikes a fine balance between the comforts of home and the conveniences of city living. From its accessible location to its environmental considerations, 8 Benitez Suites proves to be a home that can truly last a lifetime.
For more information, please call 0917 155 ROCK or visit https://e-rockwell.com/8-benitez-by-rockwell/.
Source: https://propertyreport.ph/news-and-events/2021/11/26/23615/a-home-to-last-at-8-benitez-suites/