Bacolod City has long been recognized as a key investment destination outside Metro Manila.
Major business process outsourcing firms have chosen Bacolod due to the availability of a skilled workforce. This has resulted in the redevelopment of the city's property sector, attracting national players that have extensive experience in building integrated communities that offer office, residential, hotel and retail projects.
We believe that Bacolod City will remain a preferred property investment site outside of the capital region on the back of the Duterte administration's infrastructure and decentralization push. Bacolod is a major business site in the Visayas region and it is likely to retain its stature as a competitive city over the medium to long term.
Among the crucial infrastructure projects due to be implemented in Bacolod City are the Bacolod Economic Highway and the expansion of Bacolod-Silay Airport. Other local government-initiated projects that should further raise the city's attractiveness as an office and residential hub include the Bacolod City South Bus Terminal, two coastal roads and a viaduct. These should ease access from the city's business districts to second and third-tier cities.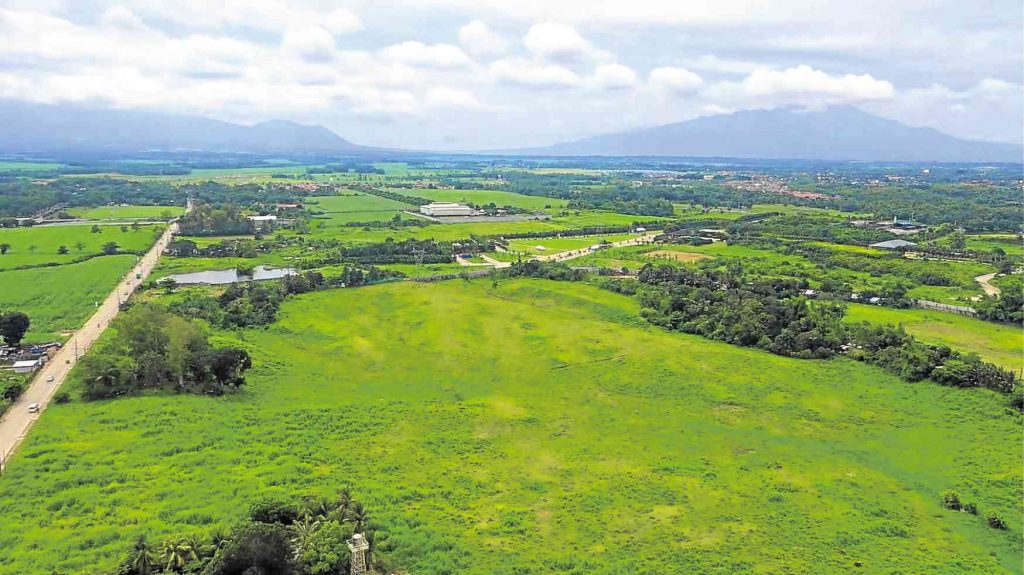 Chasing higher-value outsourcing locators
Primarily a call center hub, Bacolod City has started to position itself as a provider of higher value outsourcing services such as health information management (HIM) and software engineering. It is among the pioneering provincial locations that managed to entice global outsourcing companies due to the nursing and allied medical graduates that the city produces annually.
The economy of Western Visayas, where Bacolod City belongs, has also been expanding by 7.4 percent over the past two years and this has been instrumental in propelling the growth of traditional, non-outsourcing businesses. This also contributes to faster office space absorption in the city.
Meanwhile, the National Competitiveness Council (NCC) ranks Bacolod as the 9th most competitive local government unit (LGU) in the country based on economic dynamism, government efficiency and infrastructure support.
This improving competitiveness versus other key locations in the Philippines has been propelling investor interest in the city. Over the near to medium term, this is among the factors that should support office space absorption in the city.
Skilled manpower
But a major driver of business interest is the city's skilled manpower. About a third of colleges graduates that the city produces annually are business degree holders while close to 30 percent hold engineering, IT, math and medical-related degrees. The sufficient number of graduates holding relevant degrees complemented by the training programs provided by the IT council and the city government ensure the employability of the city's college graduates.
In our opinion, office space demand in Bacolod City is likely to be driven by supply. The new space to be developed over the next three years should easily attract tenants especially those within Philippine Economic Zone Authority (Peza)-proclaimed properties. Office space absorption from 2019 to 2021 should also be complemented by demand from banks, insurance firms, law firms, and construction and engineering companies looking to occupy newer space.
From horizontal to vertical
While the city's condominium market is still at an early stage of growth, we are optimistic that the completion of major township projects from 2022 to 2025 will expand Bacolod's condominium stock. Over the near to medium term, the demand for condominium units should be stoked by a stable economy and a sustained flow of remittances from Filipinos working abroad.
The growing number of starting families has driven strong take-up of houses and lots (H&Ls). We have recorded significant demand from newly launched projects, particularly those priced below P3.2 million. We also see demand from wealthy families purchasing lots for their second homes or as inheritance for their children.
The preference for H&Ls is strong as Bacolod residents and investors still prefer larger, open spaces.
Overall, we see sustained demand drivers in Bacolod City and the developers should be quick in cashing in on residential opportunities by:
converting brownfield properties such as the old airport into mixed-use communities; exploring land around the fringes of Bacolod City; aggressively developing affordable and economic units; and acquiring developable land near the government's planned infrastructure projects.
Bacolod City will likely remain an attractive location for H&L and condominium projects, but a more aggressive launch of residential projects in the city pushes developers to look for alternative sites.
In our opinion, condominium units are becoming an attractive investment option for OFWs and local businessmen. These unit owners are anticipating the projects' potential for leasing once they have been completed. Colliers believes that the BPO sector will continue to be a driver of condominium leasing in Bacolod City. Foreign employees as well as higher-earning local outsourcing workers are among the targeted buyers and occupants.
What's next for Bacolod?
Colliers expects property developers to continue pursuing opportunities by developing satellite communities outside of Metro Manila given the proposed airport development and modernization projects.
Integrated communities can offer a better value proposition than the stand-alone projects given their focus on mixed-use development. We believe that greater scale combined with a mixed-use focus can make integrated townships an attractive option for investors. Colliers further expects more outsourcing tenants to gravitate toward integrated communities as these can offer a better living and working environment.
With all these opportunities, we thus see a sustained pace of township development within Bacolod City over the next three to five years.
Homegrown developers with extensive landbank should consider partnering with national players that have a wide experience in developing integrated communities. This should be complemented by a more pronounced differentiation in the market.
We believe that the benefits from a diversified and a well-differentiated property market in Bacolod City should eventually redound to the investors and end-users as well.
Source: https://business.inquirer.net/280482/bacolod-city-finds-more-reasons-to-smile