The luxury and comforts of a relaxing hideaway are the hallmarks of this new Rockwell-managed condominium property.
A home is more than just a place to live in. It's a dream realized. A refuge where we can find comfort, pleasure, and security. Family life and career can get too busy and stressful, so it's nice to have the luxury of space to breathe and move around in. A place where the essentials of everyday living are just within reach: grocery stores, schools, hospitals. Above all, we want that home to be a safe, secure living environment for our kids to grow up in.
With these in mind, a new premium Rockwell property was created: 8 Benitez Suites. Located near the posh, elegant environs of New Manila, the "crown jewel" of Quezon City, 8 Benitez Suites seeks to provide an ideal living environment. Each home is equipped with a separate garden entrance and main entrance, and each unit has a stylish double-door entry way.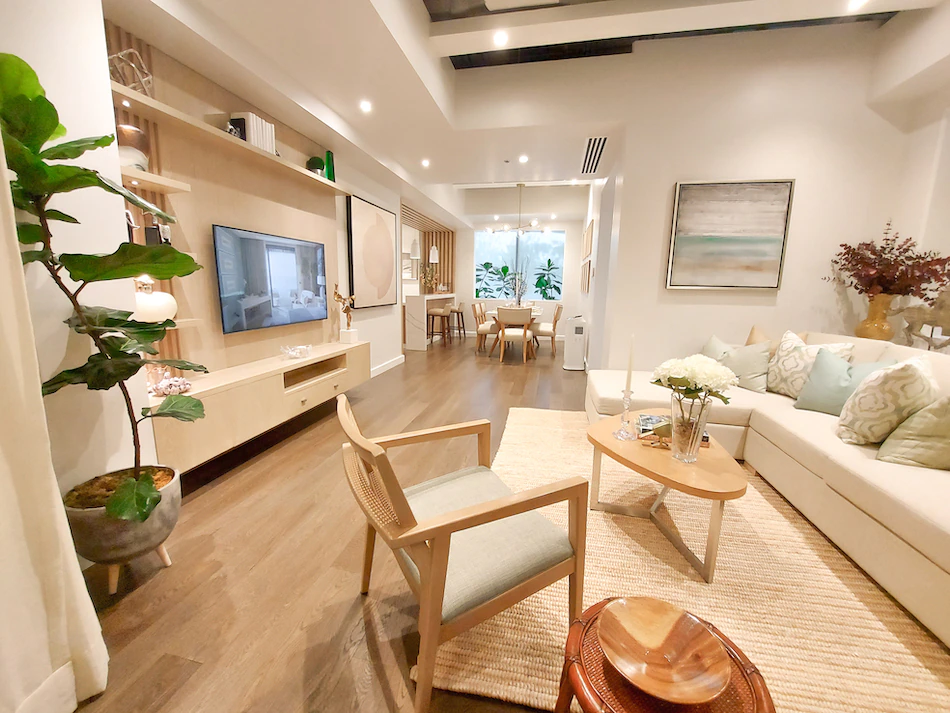 8 Benitez Suites is built on a sprawling 4,200 sqm, a luxury condominium composed of two low-rise buildings, each no more than six stories high. Each floor has only three to six units, which only means a bigger space for owners to make the home of their dreams. There are units with their own pocket garden. And there are two- to three-bedroom suites perfect for first-time homeowners, growing families, or downsizers.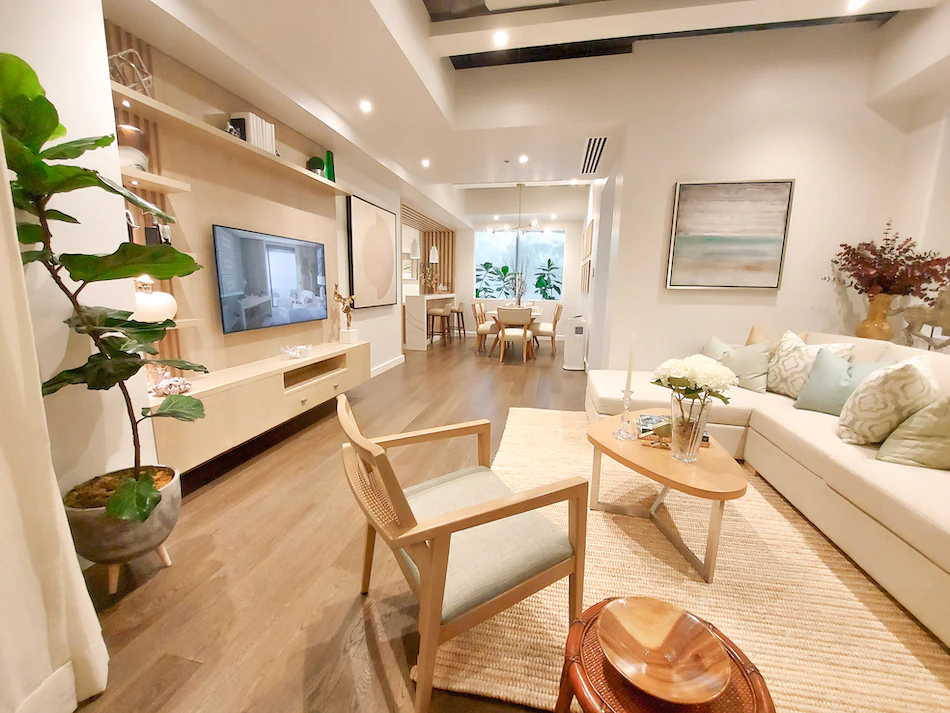 Showcasing the distinct Rockwell vibe in the model unit's design interior is Architect Alice Erfe, a respected name both in the field of architecture and interior design. Erfe is Rockwell's long-time resident interior design consultant. For her, one of the reasons the homes at 8 Benitez Suites immediately feel spacious and airy is their high ceiling. As the model unit shows, that's an impressive 2.9-meter floor-to-ceiling breathing space.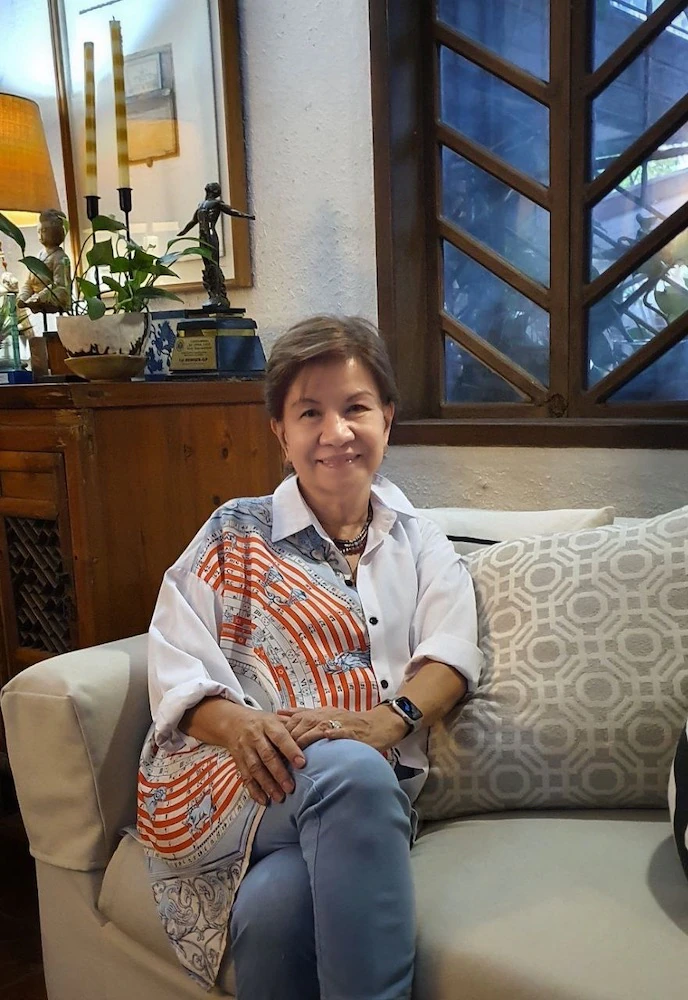 Erfe and her team made sure the space allocations at 8 Benitez Suites were thoughtfully configured. "Upon entering the unit, we want the clients to feel the space and the beautiful distribution of the living, dining and kitchen, highlighted by the attractive built-ins and millwork details," shares the architect.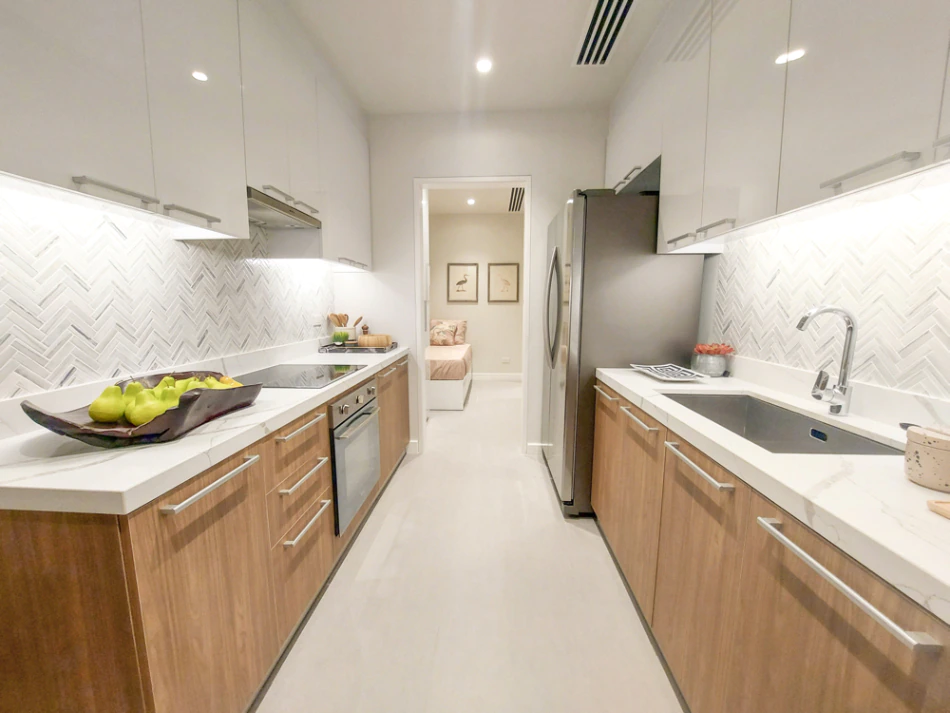 The contemporary tropical style Erfe employed for the model units befits the overall look of the property, especially set against the gardens and the pool. Being in the midst of this environment is like being in one's favorite resort escape. Erfe achieved this with the use of natural colors—"blues of the water and sky, sage and terracotta of the gardens and earth, set against a neutral backdrop of whites and greiges."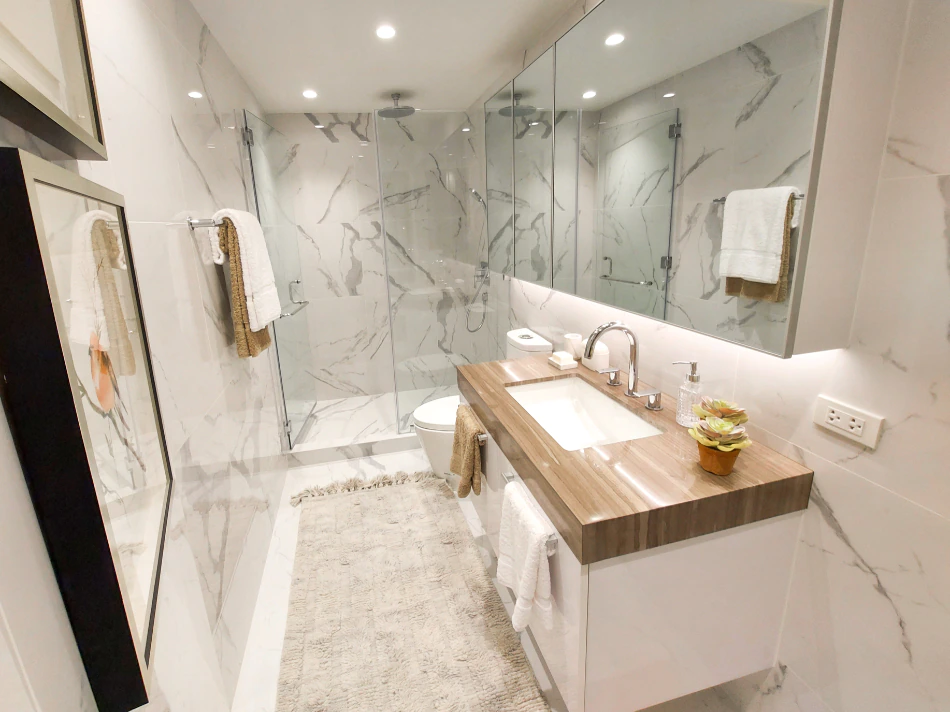 In the model unit, furniture in light-bleached finishes, decorative accents, and the soft textures of cushions, pillows, and headboards bring out an understated kind of luxury. Meanwhile, the neutral off-white shell of the walls and ceilings, says Erfe, help make the model unit look bigger and taller.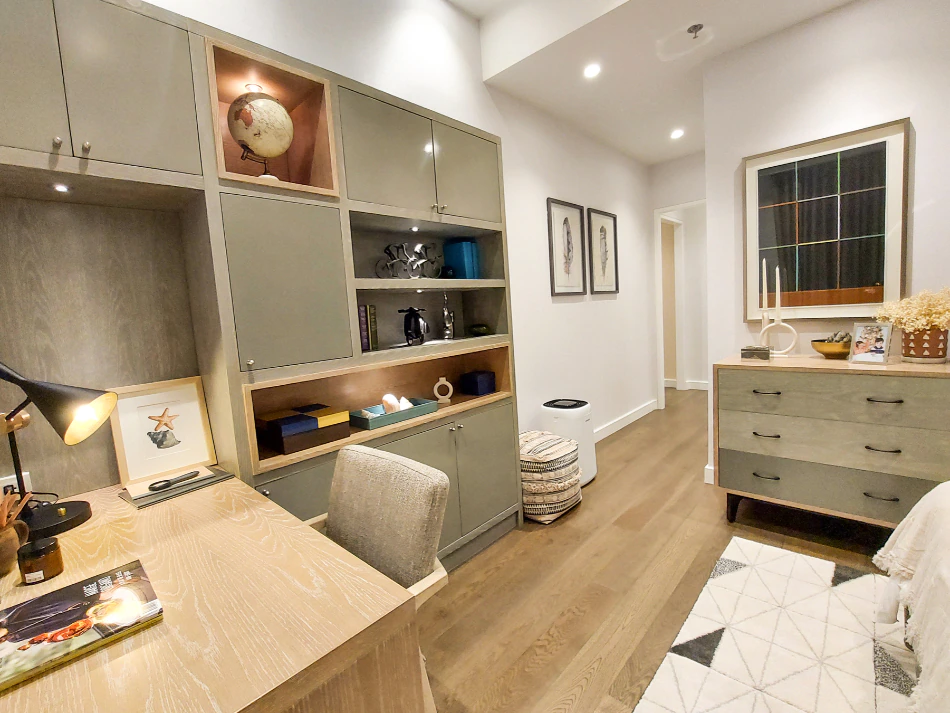 Beyond 8 Benitez's spacious living areas is the privilege of enjoying its recreational amenities. Need to relax after a day's work? Take a dip in its lap pool or hang out at the poolside lounge. If you have energy left, sweat it out at the gym. Meanwhile, kids can play around in the kiddie area. The place also has a pickup and drop off driveway, with a lobby and reception for convenience.
Managed by Rockwell, residents at 8 Benitez Suites can be assured of their safety and convenience, thanks to a dedicated property management team, 24-hour security, electric perimeter fences, and 100 percent backup power. In other words, living here is like living in a single-family home but with the convenience and security of living in a condominium.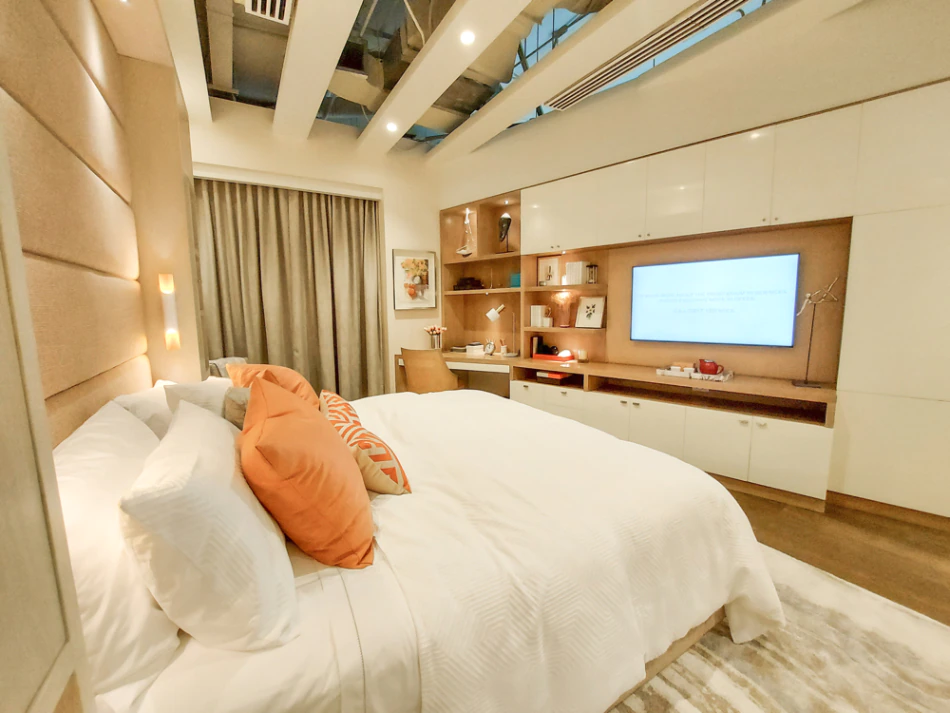 Being near New Manila and Greenhills, 8 Benitez Suites is accessible to main thoroughfares such as Ortigas Ave, Santolan Road, and Mariposa. It's also a quick drive from educational institutions like Xavier School San Juan, OB Montessori, Immaculate Concepcion Academy, Saint Pedro Poveda College, Jubilee Christian Academy, and hospitals like Cardinal Santos Medical Center and St. Luke's Medical Center QC. It's also very close to Santolan Town Plaza, a lifestyle hub with shops, restaurants, and lots of open space for people to hang out.
All in all, with its promise of comfort, convenience, and security, 8 Benitez Suites is a great place to be at present, as well as to imagine, with your loved ones, a cozy, stress-free future.
Take the first step to owning your ideal home. Visit https://e-rockwell.com/8-benitez-by-rockwell/ to learn more.
Article taken from: https://news.abs-cbn.com/ancx/style/style-profile/11/29/22/this-condo-in-qc-is-bringing-resort-style-living-home